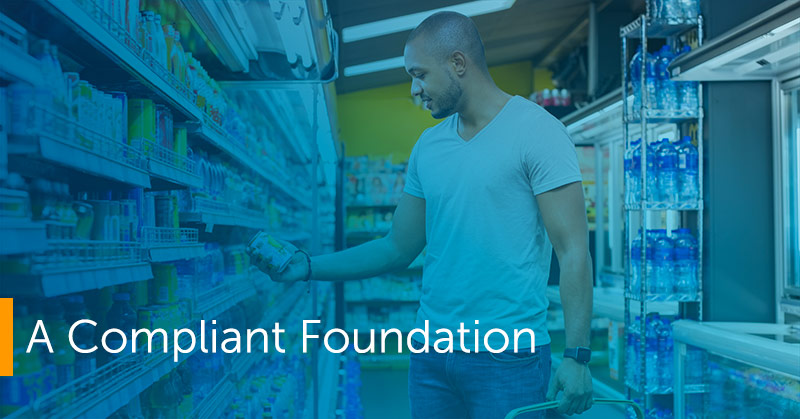 We're hearing from more and more companies that want to partner with nonprofits in cause marketing campaigns. Also known as commercial co-ventures, these partnerships can help both parties build their brands and enhance their effectiveness. Many prospective co-venturers don't realize that they need to register or submit other documents such as contracts and financial statements in many states.
Account Executive Brock Klinger has helped many businesses and nonprofits set up successful co-ventures. "Overall, commercial co-ventures are a positive opportunity," he says, "but business and charities should only engage once they've ensured all requirements are met." Brock recently provided some advice for setting up a compliant cause marketing campaign.
What are commercial co-ventures?
Commercial co-ventures are agreements to conduct a revenue-generating activity and donate a portion of the proceeds to a charity. They include campaigns such as cash register donation requests, coupon nights at restaurants, co-branded merchandise sales, and charity events, and their popularity has soared in recent years. "Cause marketing is a huge trend in advertising circles because it allows businesses to align themselves with charity brands that their consumers are passionate about," Brock said. "Commercial co-ventures allow businesses to translate their values into tangible actions."
The most successful co-ventures are generally ones that align very closely with the company's brand and mission. For example, a company that sells outdoor gear may do well with an environmental campaign, while a children's clothing chain might do better with a charity serving kids.
What do they require?
"Anytime the public good and private industry become so closely aligned, state governments must ensure the interests of both are kept in check," Brock said. "As a result, licensing is required for these agreements, and both the charities and companies have obligations to meet."
Co-venture Registration and Disclosure: Twenty-four states have special requirements for co-venturers. Some states merely require certain disclosure language to be used in advertising, or specific provisions to be included in the co-venture contract. In Alabama, California, Massachusetts, and South Carolina, the business must register and submit a copy of the contract within a prescribed period before launch of the campaign. In Illinois, the nonprofit must register and file the contract. Wherever contracts are required, the co-venturers must generally file a financial statement at the end of the campaign summarizing receipts and expenditures. In Massachusetts, co-venturers must secure a bond.
Charitable Solicitation Registration: In addition to those specific co-venture requirements, nonprofits must meet state charitable solicitation requirements wherever they will be raising funds. If the campaign is conducted online, you may need to meet requirements nationwide. State charity officials check the nonprofit's registration status when reviewing co-venture contracts, and some states specifically advise co-venturers to ensure that the nonprofit is fully registered before entering into contracts. Many states also advise donors to check registration status before making donations.
Is registration expensive?
Across the board, registration fees for co-ventures are minor. Because the requirements are detailed and varied in each state, however, it can take a great deal of time to sort through them and complete the required paperwork. Fortunately, because we've registered countless co-ventures nationwide, we can manage all of your registrations easily and quickly. All it takes is a phone call, and you can turn your focus back to creating an inspiring, successful campaign.
Building a strong foundation
Like many state requirements, co-venture regulations exist to protect the public, ensuring that campaigns fulfill their promises to participating consumers. In this case, the requirements also protect co-venturers by ensuring that the terms of the contract are also fulfilled.
"Campaigns of this type are a boon to nonprofits and businesses alike," Brock noted. "However, they should practice caution and not dive headlong into the first agreement they're presented with. A more measured approach will ensure positive outcomes for both parties."
If you want to set up a compliant campaign, or if you have questions about co-venturing, simply get in touch or give us a call, 1-888-995-5895. We'll be happy to talk.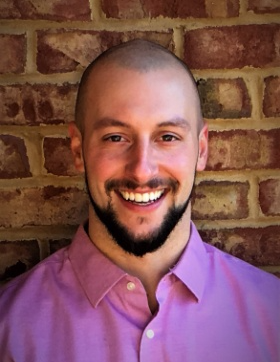 Brock Klinger leads Harbor Compliance's fundraising compliance sales team. He handles charitable solicitation, professional fundraising, commercial co-venture, and charitable gift annuity client relationships across all jurisdictions and industries. Brock's work also includes nonprofit formation services, industry-specific and occupational licensing, and corporate lifecycle services. Brock previously worked as an executive search professional focused on legal, compliance, and regulatory assignments for an international retained search firm. He graduated from the Pennsylvania State University with a degree in finance.
---